We've recently added a range of beautiful gifts for mamas, mamas-to-be and bubs to our website, and one of the beautiful brands we're featuring is Bare Mum.
We sat down with founder, Amelie Cazzulino, to discuss how Bare Mum came to be, her inspirations and so much more.
1. Tell us a little about you and where you're from?
I moved from Paris to Sydney on my own at the age of 21 to continue my studies and found myself in the process. I consider myself lucky to have a full life where new experiences, quality time with loved ones, and a genuine curiosity for most things is at the heart of everything I do.
I've now lived through many adventures with my husband – both on a personal and professional level – for over ten years and feel incredibly grateful to be starting a new chapter of our lives together as we get ready to grow our family.
2. What was your motivation for starting Bare Mum and how did the brand come to be?
Bare Mum came out of my own personal health struggles. Being diagnosed with endometrial polyps and a breast hamartoma made me realise for the first time that my journey to motherhood may not be as straightforward as I'd once imagined.
I delved into the sea of information around preconception, pregnancy, birth and realised that when it came to postpartum, the focus seemed to quickly shift from the carrying mother to the newborn baby.
I'd struggled through my own recovery and couldn't understand how women were expected to figure things out on their own, put aside their needs to immediately care for their baby, all the while performing in their new role with absolute positivity.
I wanted to create a platform where women could find evidence-based information to guide them through this transformative period, openly share their own experiences without fear of judgement, and find products that offer functional and modern solutions to common postpartum issues. And so Bare Mum was born.
3. You've mentioned you've struggled with endometrial polyps and a breast hamartoma. What has that experience been like and how has it shaped you?
I'd always considered myself as someone in relatively good health, I had no prior medical history, and so this really came as a blow at the age of 29. I quickly realised how I – and more broadly speaking how women – were taught so little about their reproductive system.
Even though I felt well supported by family and friends, I found it an incredibly lonely and worrisome journey, filled with so much uncertainty and anxiety. I think this is a feeling many women have felt at some point throughout their journey to motherhood and it quickly became what motivated my search for better support for women during this challenging season.
4. The world of women's health is such a tricky one to navigate. What advice would you give other women who are seeking answers to their own health struggles?
We live in a world where information is so readily available that it can be very tempting to turn to Dr Google, but unfortunately, this also makes it extremely tricky to decipher what's true and reliable from what isn't.
My best advice would be to listen to your body. From personal experience, I knew something was wrong and had to push to find medical professionals who would be interested in finding out what, why, and what to do about it.
Women's health remains a field where we still have so much to learn. I cannot recommend enough doing your own research and talking to different health experts, until you feel confident you have the right tools and knowledge to best navigate your journey ahead.
We'd recommend: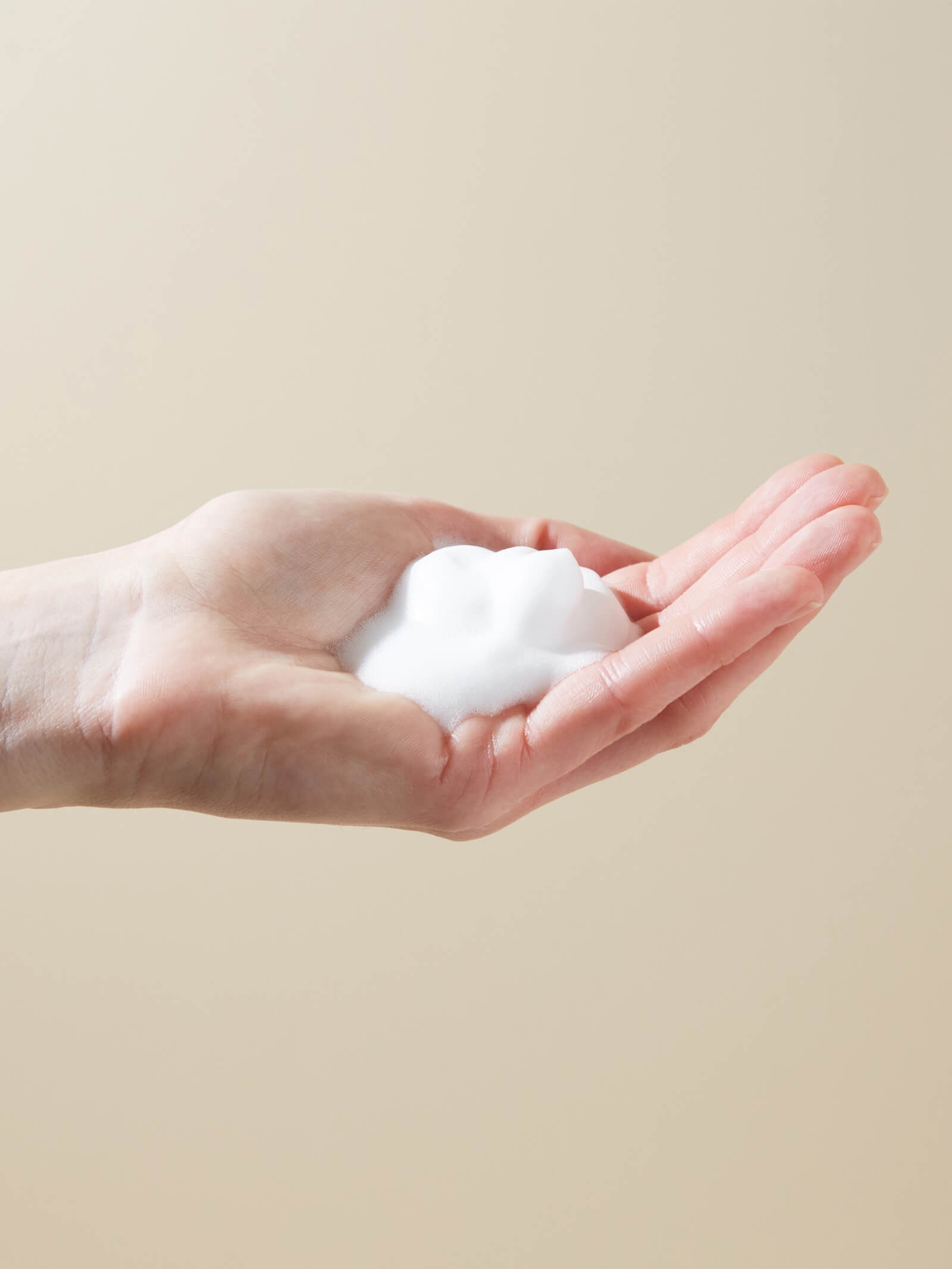 Bare Mum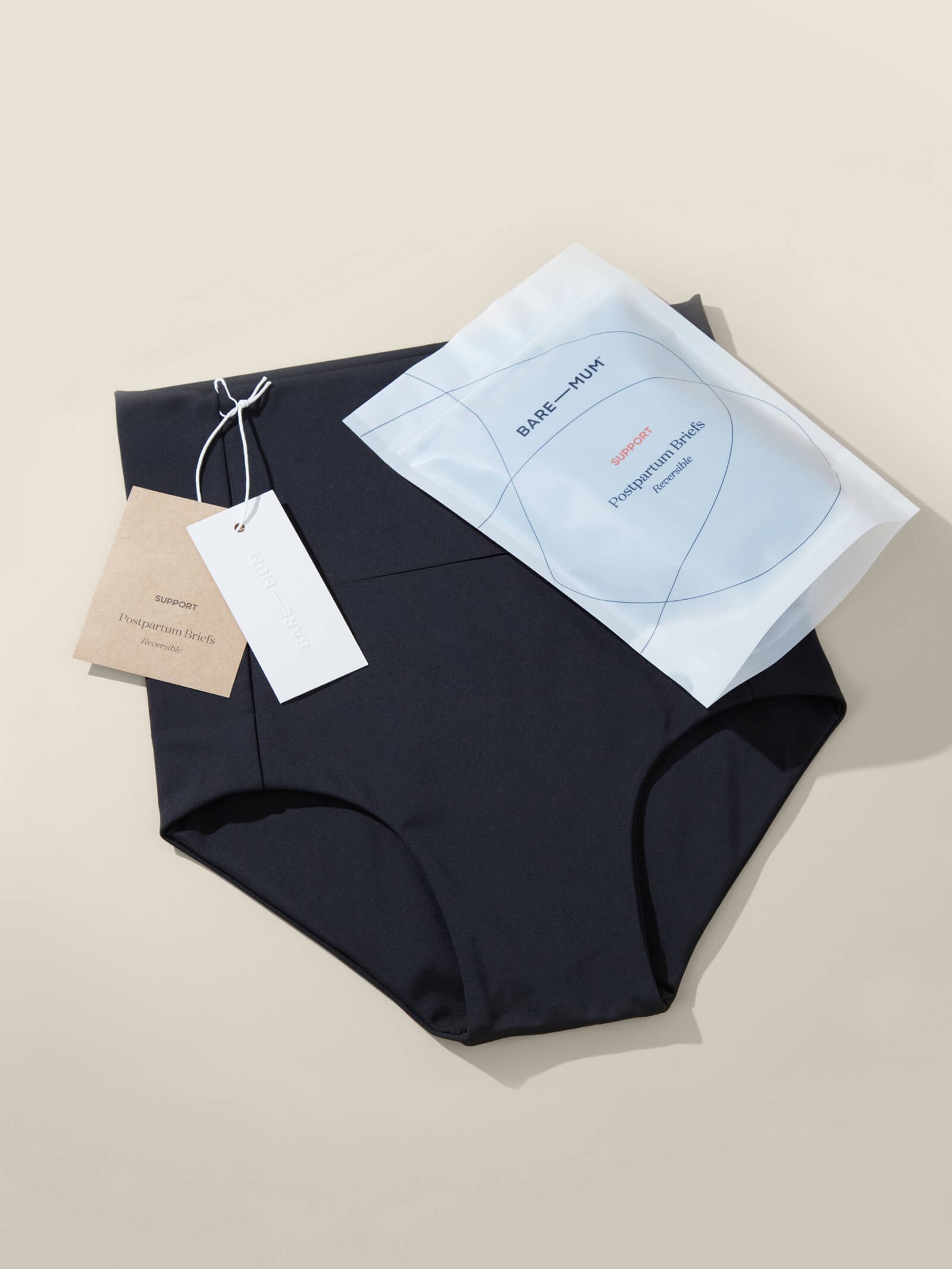 Bare Mum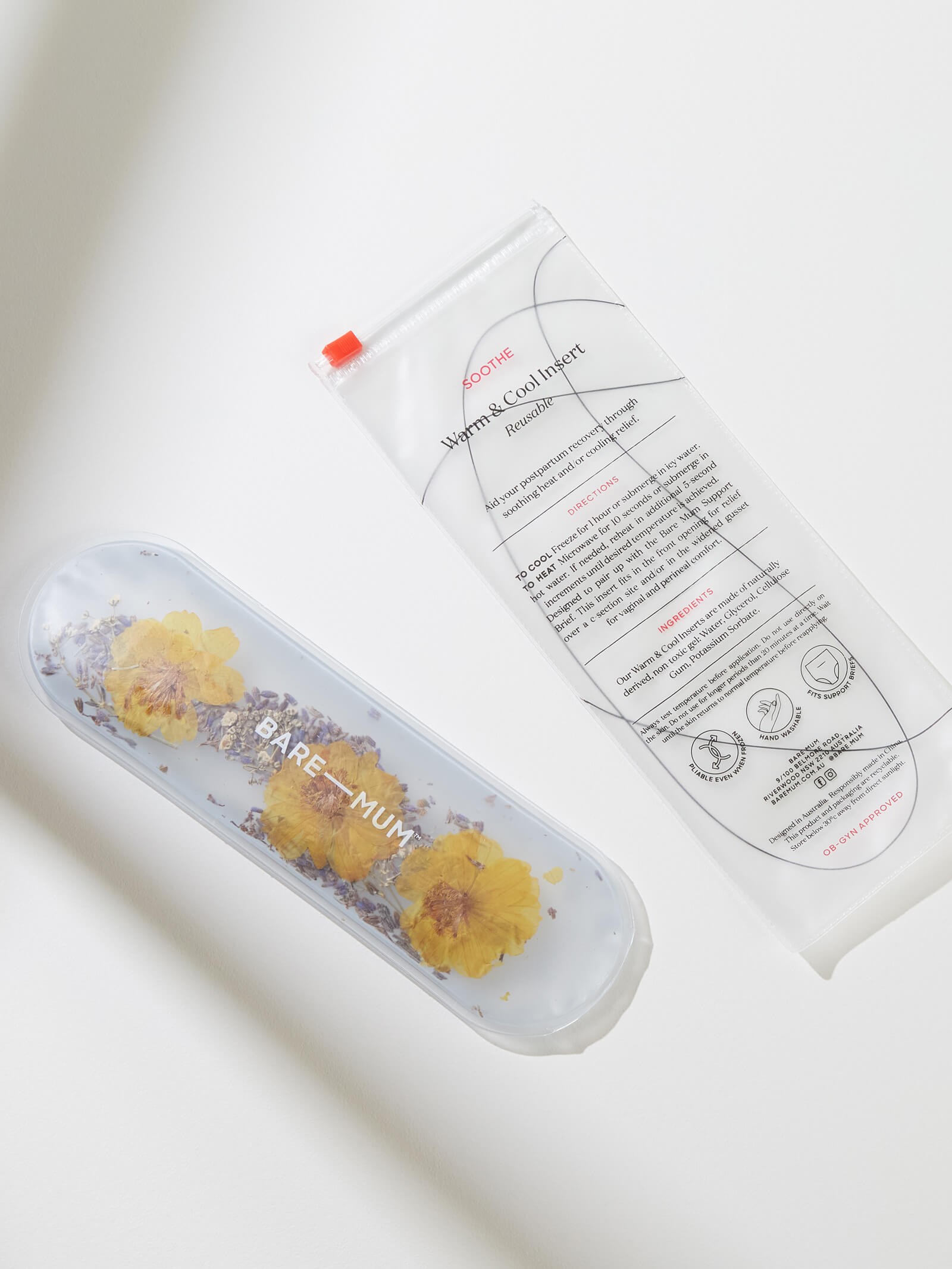 Bare Mum
5. Why is postpartum care and self-care during pregnancy and postpartum so important to you and why do you think there needs to be more awareness around it?
I think that motherhood, from preconception to raising children, can be a wild ride filled with mixed emotions and experiences, that all deserve to be validated. For me, better care in pregnancy and postpartum means feeling mentally and physically prepared and supported.
I set out to create Bare Mum to demystify and destigmatise what goes on during this transformative period, empower new mums with evidence-based information, and provide practical solutions to support their unique journey.
6. What do you hope pregnancy and postpartum care looks like in the future?
I have already started noticing a shift in this space, from stale solutions and taboos to more open conversations and innovative brands all aiming to better support the mother; and I'm loving it!
Of course, there are still gaps for us to fill, especially when it comes to catering for all kinds of journeys. Everyone's experience is unique and deserves to feel cared for adequately. My hope is for better pregnancy and postpartum care to become more and more diverse, modernised, and accessible for all.
7. Tell us a bit about your products! Is there one must-have that you'd recommend all new mamas have?
Our current postpartum range focuses on helping mums better recover from birth and move through early motherhood with confidence. These self-care solutions include comfortable wearables, natural and effective topicals, as well as innovative and functional personal care items.
An absolute must-have is our oh so comfy and supportive Postpartum Brief, which you'll basically live in until you feel ready to pop back on your favourite pair of shorts or leggings, and of course our game changing Perineal Foam! This one is a real lifesaver for those who have gone through vaginal birth and which I personally use every day as a gentle intimate wash.
We're also very excited to soon be introducing our new breast care range, which will make feeding, weaning, and taking care of your breast health a much easier and more comfortable experience.
8. Did you start out with a background in self-care products or was it something you fell into?
I always had a fascination for anything related to health, science, and the human body. As a young girl I wanted to go into medicine and while life had other plans for me originally, it's no surprise to me that I would end up in such a role and field.
I am grateful to my maman and mamie for instilling in me the principles of naturopathy. From a very young age, I learnt the many properties and benefits of natural healing through plants, which was at the heart of every formula we created in partnership with our amazing local formulators.
9. Is there anything you wish more women knew about postpartum journeys?
That it's perfectly okay to feel the way you do. There is no right or wrong, only what works for you and baby. And although it may be difficult at first, it's okay to ask for help, we were never meant to do this alone.
10. What's next for Bare Mum? What does the future hold?
We're continuously looking for new ways to support mums through innovations, technology advancements, partnerships with health professionals, and greater accessibility. Watch this space for new must-have products, a website revamp, more educational content, and new stores near you stocking Bare Mum!
Another area of focus for us is our environmental impact. In an ever-evolving world of sustainability, we strive to make decisions that work towards reducing our ecological footprint every step of the way. This year, we became a proud member of 1% for the planet and we look forward to building on this incredible initiative.
11. Any advice for women on their own business journey or looking to start?
The best advice I can give someone is to do what moves you, no matter what others may think. Going from a corporate marketing role to entrepreneurship in women's health care was a bold move for me but has been so incredibly fulfilling. Work doesn't feel like work when it's something you love.
I think it is so rare to find something that you are truly passionate about that if you do, you must follow the feeling and see it through. Creativity only strikes when we are open to it and those rare encounters are worth nurturing. For me there is no such thing as failure; any creative endeavour will take you some place further, whether you can see it yet or not.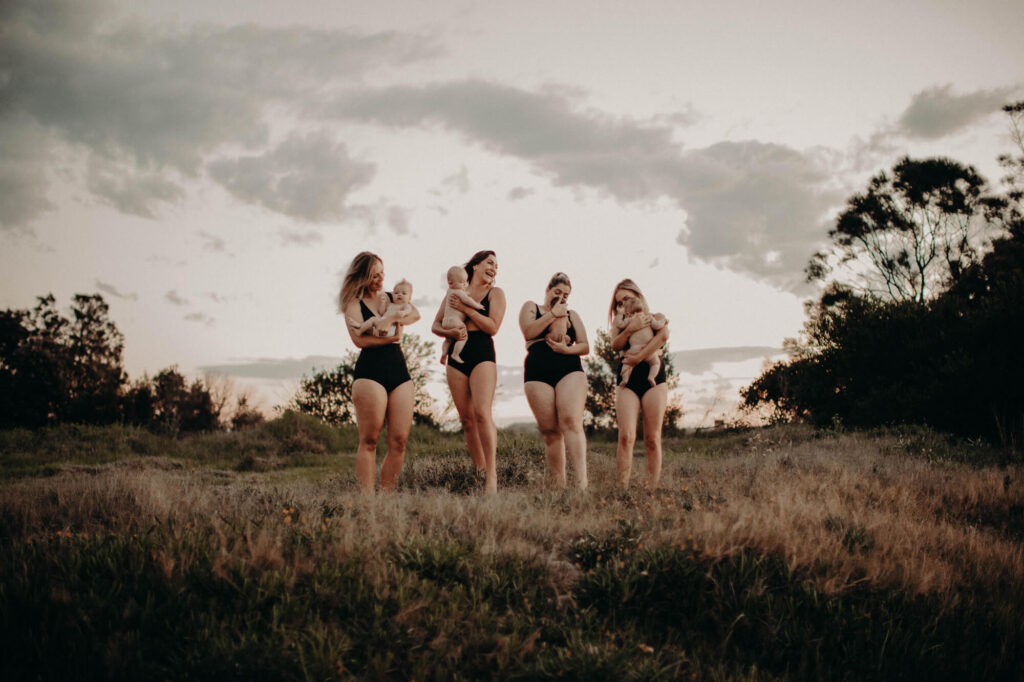 12. How do you take time for yourself as a business owner? What are some of your self-care rituals?
As a small business owner, the lines between work and personal life become so blurred that it can be a real struggle to take time for yourself. That being said, I'm learning to recognise how necessary it is to care for myself so I can be more present in everything else I do.
I am very lucky to have a great support system around me, including my loving husband who will sometimes give me the subtle push I need to allow myself some time out. For me that means a walk in nature, a stretch, yoga session, or a warm bath – anything to ease the mind and body.
13. As a business owner, how do you find the time to balance work, your social life and hobbies? Any tips that you can share?
I think it's difficult for the modern woman – and even more so mother – to truly find a work-life balance. External pressures and expectations want us to always be fully engaged, excel on all fronts, and it can be overwhelming.
As much as possible, I like to have a routine in place, which allows me to carve out dedicated moments for work, family, friends, and for myself. But this isn't always realistic, so I try to be kind to myself when I can't make it happen.