Whether it's your first or third baby, a pregnancy announcement is an exciting time, not only for the expecting couple but for family and friends too.
In the age of social media, pregnancy announcements have become creative and sometimes quite elaborate affairs. With couples thinking outside the box and coming up with fun and quirky ways to announce their pregnancy.
If that sounds like something you're into, you've come to the right place! We've collected a handful of spectacular ideas to announce your pregnancy, from simple and elegant to funny and inventive.
When should I announce my pregnancy?
Now, before we delve headfirst into the fun and creative ways to announce your little one to the world, we thought it would only be fitting to give you some background information so you can make an informed decision on when to share your big news with the world.
When it comes time to pee on that pregnancy test and wait those agonising three minutes to see whether one or two lines show up, it can feel like an eternity.
The moment you flip that stick over and see two lines pop up can feel like the most joyous and special moment in the world, like you have literally won the lottery.
You immediately want to shout from the rooftop "I'm pregnant!" and tell everyone you know but you have to be careful about when you share this news to those around you.
You first need to figure out when you feel comfortable sharing your exciting news. Unfortunately, 1 in 4 women will experience a miscarriage. This typically happens within the first 14 weeks of pregnancy. Basically, the entire first trimester.
Do a little math or speak to your GP about when you'll reach that 14 week mark, so you know when your chances of miscarrying will be drastically reduced. Once you know, this is a great opportunity to announce your little one to the world.
If you think you can keep your secret just a little bit longer, waiting until 20 weeks is also a popular time to announce a pregnancy as this is when you will most likely find out the gender of your little bub (if you want to).
In saying that, it's completely up to you when you want to announce your pregnancy. Every person is different. For example, I cannot keep a secret for the life of me and told my loved ones and those close to me as soon as I found out myself. Then I shared it publicly a few months later.
As long as you are aware of the possibilities and uncertainties in that first trimester, sometimes telling those close to you can be very exciting and also provide a support network if something were to happen.
Alright, let's get into the good stuff, what you came here for! Ways to announce your pregnancy to the world!
Traditional ways to announce your pregnancy
First up, some of the more traditional ways to announce you're expecting. These are common for good reason, they are both classic and beautiful yet simple and effective.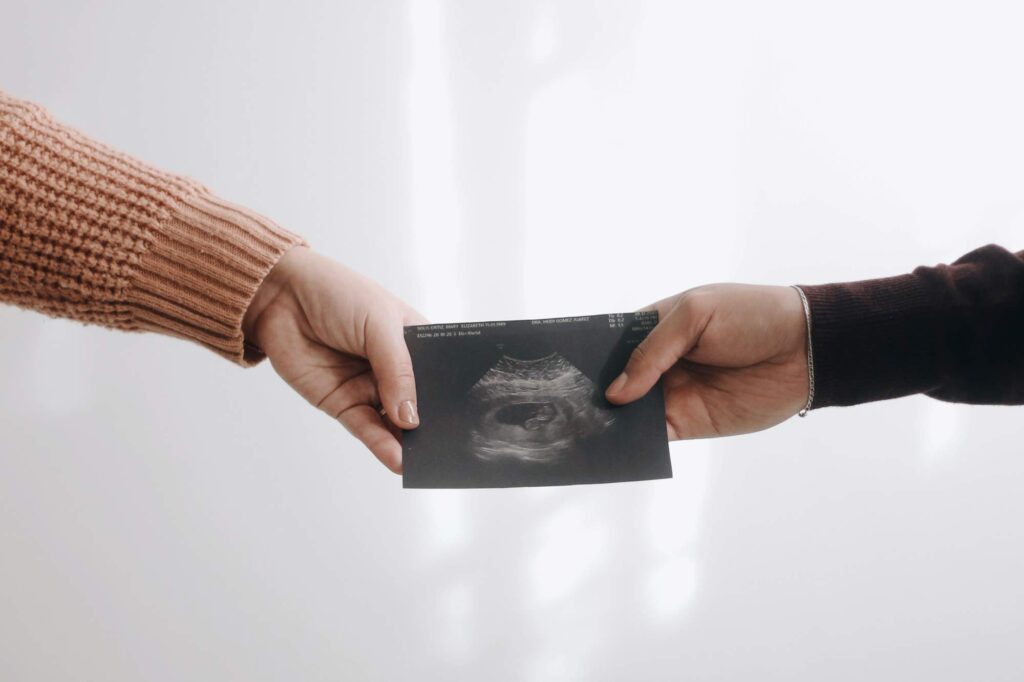 Pregnancy scan photo:
Sharing a photo of your pregnancy scan by itself or alongside you and your partner is a very special way to announce your new addition. It also proves there is in fact a tiny human growing inside your belly!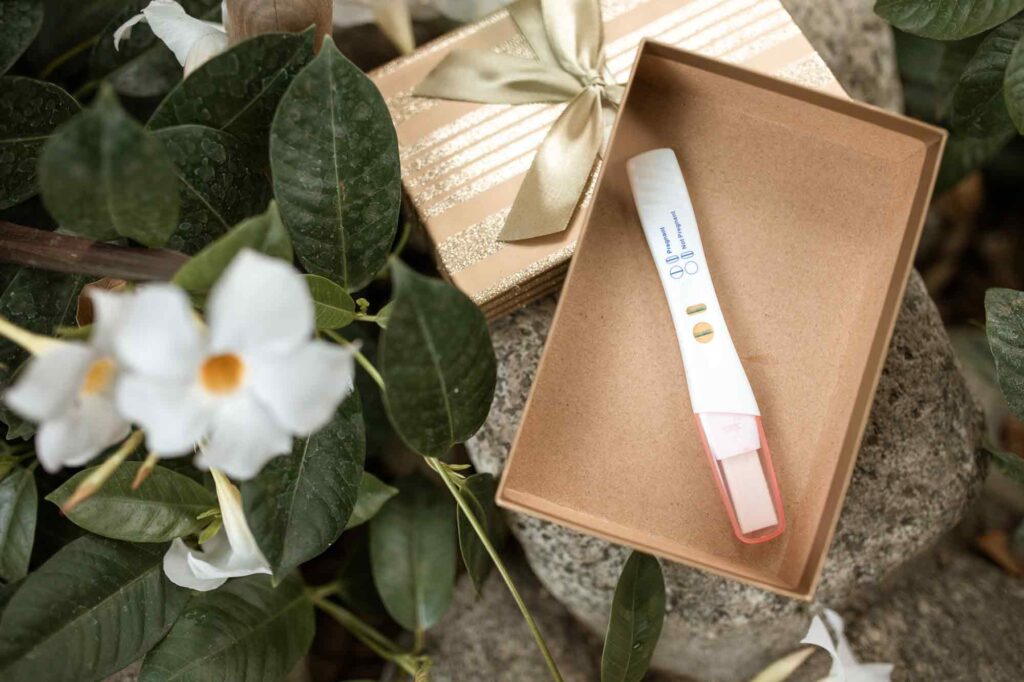 Pregnancy test:
If you want to plan a cute and special way to tell your partner (if they're not there at the time). Putting the test in a little box with a ribbon on top is a simple yet special way to tell them the great news.
Otherwise, purchasing a newborn onesie with the words "daddy" or "surprise" is another great and fun way to let your partner in on the exciting new addition to your growing family.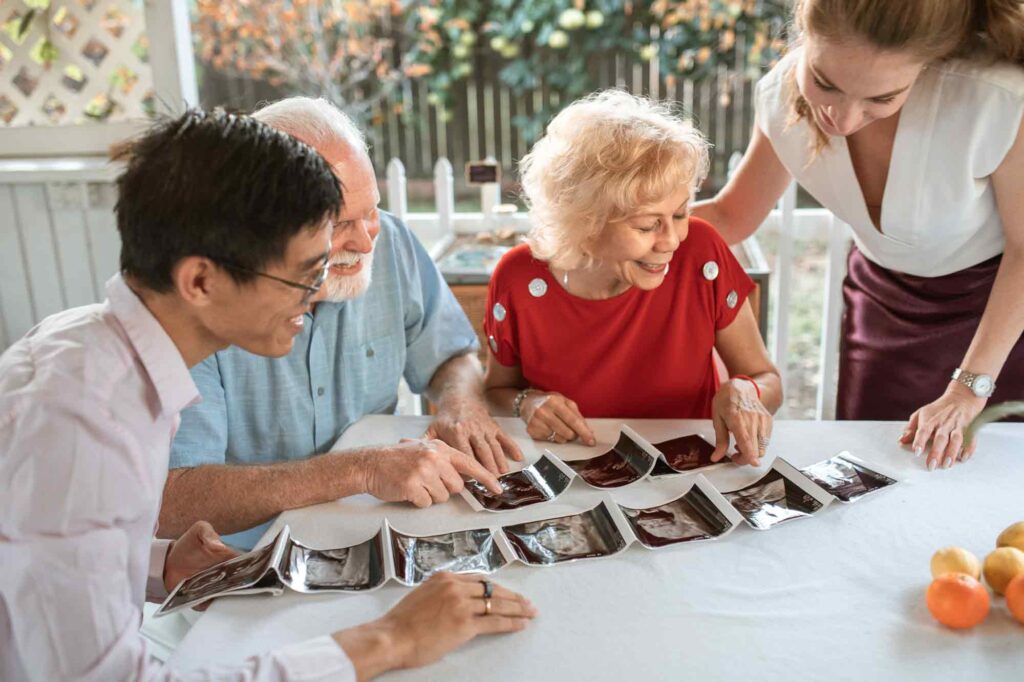 Dinner party:
Another traditional and intimate way to share your pregnancy is to invite all your loved ones and close friends around for a small dinner party or BBQ where you can announce you and your partner are expecting.I love this idea as you are all together in person, it isn't just on social media where people send you DMs or comments to congratulate you. There is something so meaningful about telling someone you love this exciting news in person.
Of course in this pandemic-driven world, a family gathering may not be feasible! Getting all of your loved ones together on Zoom is a special and memorable alternative.
Cute ways to announce your pregnancy
If you are someone who is creative and wants to find a different yet cute way to share your announcement, then don't worry, we have you covered.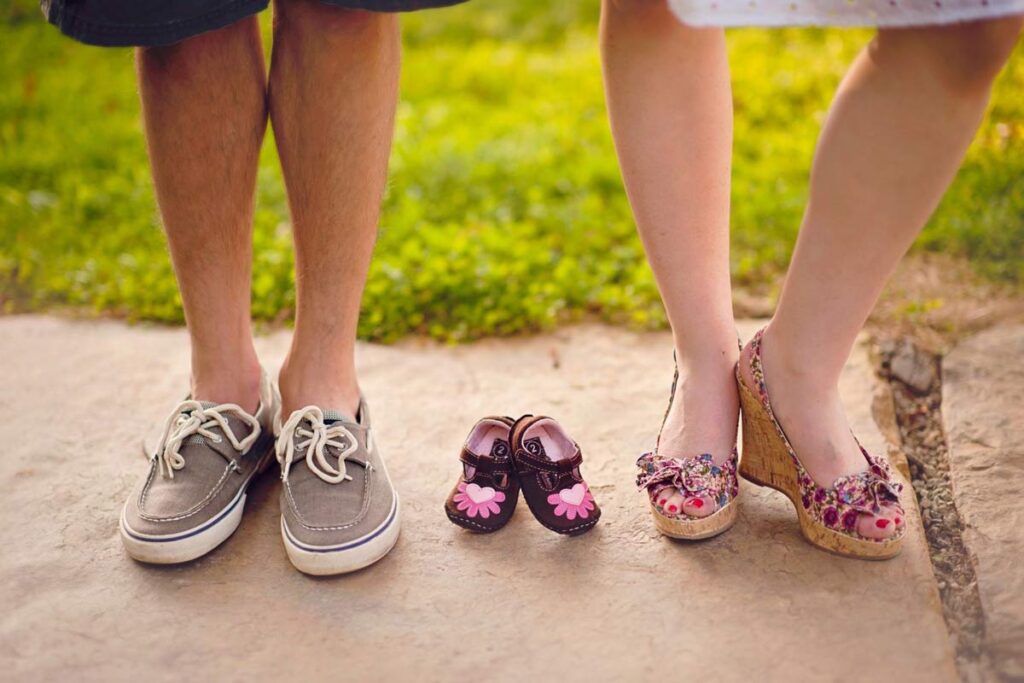 Baby clothes/shoes
Sharing a picture of you and your partner along with a small pair of baby shoes or clothes is a cute way to spread the word about your little one.
It also makes for a very special keepsake that you can look back on in the future. You can also make comparison photos of when your child was in your belly VS when they're out with them wearing the tiny shoes or clothes.
Pregnancy announcement with children
Another cute and simple way to announce your pregnancy is getting a photo of your children holding or kissing your belly or holding up a sign saying "every superhero needs a sidekick" or something along those lines.
This is a great way to get the whole family involved.
Include your fur babies
Taking a photo of your ultrasound or a chalkboard with your due date on it alongside your pets is a cute way to announce your new family addition. We understand your fur babies are just as much a part of the family so it is always fun getting them involved and an awesome photo to look back on.
Get baking
If you love the kitchen and love to bake then this is a great, creative way to announce you're expecting.
Bake a few cookies or a cake shaped as something baby related or with your due date on top. This is probably the sweetest way to announce your little one. Pun definitely intended.
'Bun in the oven'
If you are after a funny way to introduce your new baby then taking a photo with your partner of you literally taking a bun out of the oven is a great, funny way to share your exciting news.
Game night
For some couples and their friends/family, game night is a tradition. If this applies to you, why not incorporate your big announcement into your game night antics.
For example, spell it out while playing a game of scrabble. This is a really fun way to announce your news and may take a few of your guests a little while to understand what you are trying to say, but hey, that makes it all the more fun.
Video announcement
A really special yet fun way to announce your pregnancy would be to get your partner's initial reaction and share this with the world.
Not only is this extremely heartfelt and meaningful, it is also something you will cherish forever.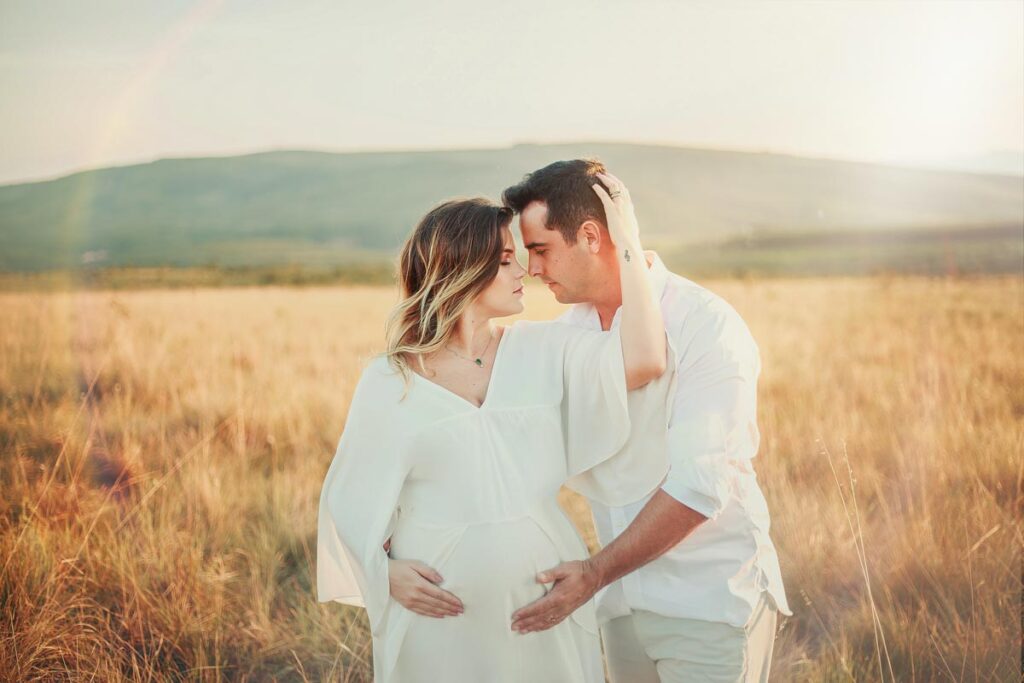 Professional photography
This one can be quite pricey but if you have the means then we suggest going for it! Or even getting your bestie over to take some iPhone pics of you and your partner will suffice just fine.
Find a beautiful location like a forest, lake or beach, something outside with a beautiful backdrop. Put on your favourite outfit and head out to take some announcement pics.
You could either be holding your ultrasound or you and your partner may be both cradling your belly.
Whatever pose you decide on, this is a very elegant, special way to announce your new addition and something you can hang up in your home and a memory you can always cherish.
However, you decide to share your big news, it is important that you feel comfortable and not pressured into anything. This is your moment and your decision.
If you decide to keep it a secret until the baby pops out or maybe you announce the news as soon as you find out. Whatever your preference, do what feels right for you and your partner.
This moment will be something you will look back on and hold close to your heart forever.
LIKE WHAT YOU READ?
Join CakeMama Club & get 10% OFF your first order!
Plus you'll get tips + tricks for pregnancy, postpartum & breastfeeding, get member-only offers, earn CakeCoins every time you shop + more. Learn more