Childbirth is a truly wonderful and miraculous life experience for a woman — but it certainly doesn't come without its share of challenges. The body undergoes a number of changes during this 9 month journey, and pregnancy can also have a significant impact on an expectant mother's mental well-being.
Given all the potential hurdles along the way, it's important for women to equip themselves with all the right tools, to be able to deal with these challenges effectively, and ensure smoother transition to motherhood.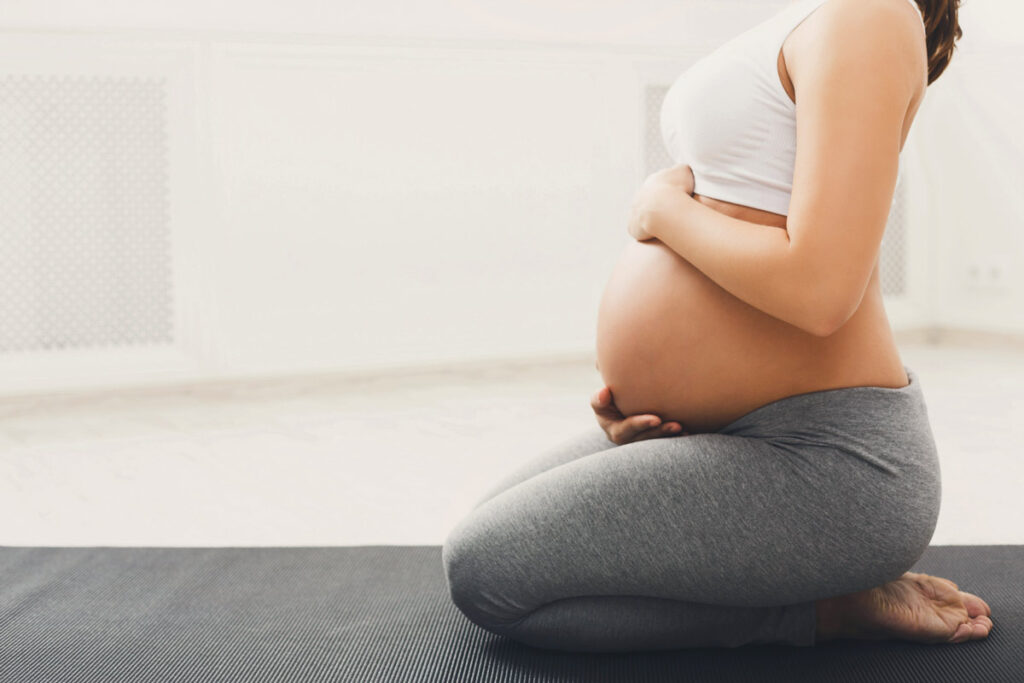 The Changes & Challenges Of Pregnancy
One of the biggest alterations to a woman's body during pregnancy is in body weight. The uterus becomes heavy, causing the centre of gravity to shift. This added weight, and the consequent weakening of the abdominal muscles, can lead to pain in the lower back. Adopting the right strength exercises can help adequately prepare the body for many such changes.
Hormonal imbalances also have an effect on the physical well-being of a pregnant woman. Relaxin and progesterone — two hormones that are vital to a healthy pregnancy, cause muscles and ligaments to loosen and relax, particularly in the pelvic region. These loose ligaments are also a major reason why women, who are otherwise physically active, can't stick to their usual exercise routines during pregnancy. These may lead to significant discomfort, or even injuries.
When we look at the mental impact pregnancy can have on mothers-to-be, the numbers are quite a revelation. A WHO study found that around 10% of pregnant women worldwide experienced symptoms of depression, with this number rising to 15.6% in developing countries.

Thankfully, there are a number of solutions that women can explore to help deal with these challenges even before the start of their first trimester — with yoga and meditation are very much at the forefront. At Mindhouse, a mind & body wellness platform, we offer a Prenatal Yoga program, which has been carefully designed to provide women with the multiple benefits of prenatal yoga, and prepare them better for the journey into motherhood.
The Benefits Of Prenatal Yoga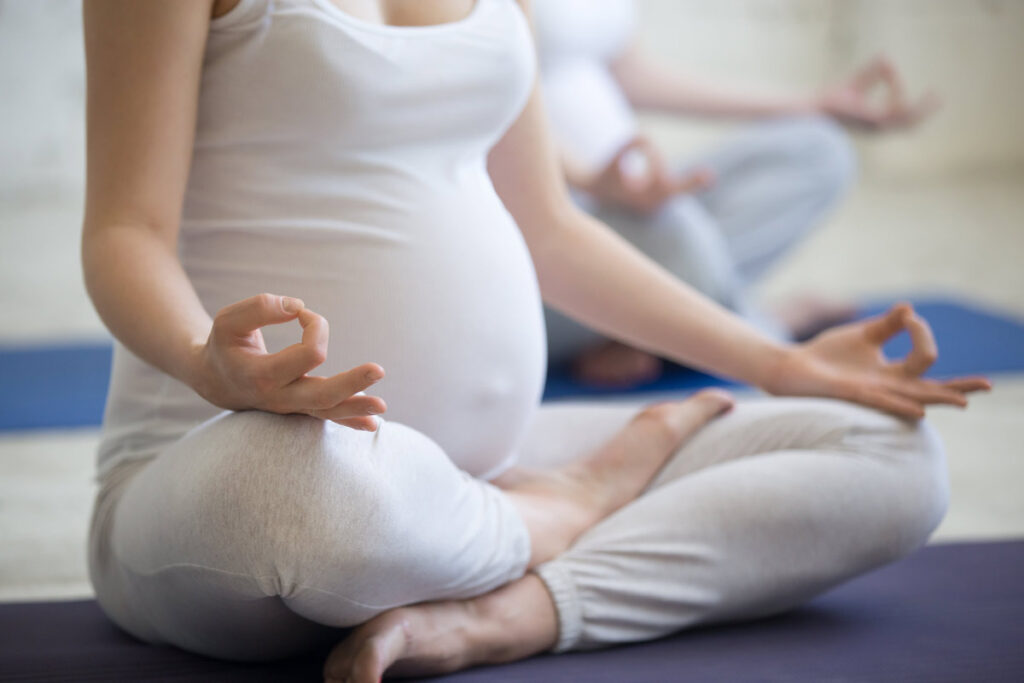 Given the various constraints of pregnancy, a proactive approach to physical wellness is highly recommended, and prenatal yoga is an especially effective tool to help achieve this. A carefully curated yoga routine can ensure that women get the consistent exercise they need, without placing undue strain on the body.
Strengthening The Body
Studies show that prenatal yoga can be very beneficial not just during pregnancy, but also to prepare the body for labour. Simple stretching exercises help to strengthen the spine and hip joints, and also improve blood circulation in the abdomen, thereby adequately preparing it for the imminent weight gain in the uterine region.
It's also important to explore specific exercises that help to improve the elasticity of the pelvic floor, and enhance the strength of the uterine muscles. This is an especially important area of focus for any pregnant woman, due to its central role during the eventual delivery of the baby.
Ensuring Consistent Physical Activity
During pregnancy, women typically can't follow a regular workout routine, specifically heavy duty weight lifting or high intensity cardio sessions. Without their regular dose of physical activity, they run the risk of developing issues such as deep vein thrombosis and preterm birth. A steady exercise routine centred around prenatal yoga, can help keep the body active, and keep such potential issues at bay.
Breathwork To Enhance Physiological Functions
Breathing exercises can play a role in boosting physiological functions, like steadying the heart rate and strengthening the lungs. Pregnancy can sometimes place a strain on the respiratory system, affecting the woman's ability to breath normally. Well-regulated breathing exercises can help restore breathing patterns, ensuring better fetal and maternal health.
A well-structured breathwork routine can also have a number of benefits after the delivery. It can have a preventive effect on the symptoms of postpartum depression, and help women deal with the challenges of early motherhood with a clearer, calmer mind.
Alleviating Stress & Anxiety
Pregnancy is a significant and life-changing experience, so it's very normal for some women to feel bouts of stress and anxiety during the process. This is where breathwork can be especially useful. Carefully regulated breathing exercises are known to have a calming effect on the mind, help combat the effects of stress and anxiety, and ensure a smoother pregnancy.
Prenatal Yoga with Mindhouse
The Prenatal Yoga & Breathwork program we offer at Mindhouse has been designed to tick all these boxes. The sequences used in the program are designed separately for each trimester, helping to gradually prepare the body for pregnancy, and eventually, labour.
Each woman will also undoubtedly have different requirements, based on her body type and physical health. We take great care to ensure all these factors are accounted for, and our Mindhouse trainers get an in-depth understanding before customising each individual program. The interactive format of the class, which is conducted over Zoom, also makes it an ideal choice for someone who has no experience with yoga, as the trainers are always available to provide guidance and step-by-step instructions to ease you into the routine.
By ensuring all these measures are in place, women can significantly alleviate the physical and mental burdens that may arise during the wonderful adventure of childbirth. And while the journey may not be without its twists and turns, implementing a steady exercise and meditation routine is one of the best ways to prepare women for any challenges that may lie ahead.