CAD $34.90
CAD $34.90
2024-12-06
Easy to wash and extremely durable, these reusable nursing pads are a sustainable choice, for the environment and your wallet.
Details
Lovingly crafted using only mama-friendly materials, our reusable nursing pads are good for mamas and Mother Nature. Each pack contains two sets of pink daytime pads and one set of black nighttime pads, so you'll be dry and protected 24/7. The bamboo microfibre layer is antibacterial and antimicrobial, so it actively fights against infections while also being super soft against your skin.
* PLEASE NOTE: we are unable to accept change-of-mind returns or exchanges on nursing pads due to hygiene reasons.
Features
- Pack contains 3 pairs: 2 daytime and 1 nighttime.
- Made from super absorbent bamboo microfibre which can hold 6 times its weight.
- Naturally antibacterial and antimicrobial, keeping mamas drier for longer.
- Daytime pads have a single internal layer, while the nighttime pads are double layered for increased absorbency.
- Moisture blocking outer layer prevents leaking.
- Soft and pliable design which easily forms over breast.
- Reusable and durable.
- Carry pouch naturally keeps odours inside and is compostable.
Made from:
Nursing Pads:
74% Polyester, 24% Viscose from Bamboo, 2% Thermoplastic Polyurethane
Carry Pouch:
100% Compostable Cotton Canvas
Size:
One size fits all - 120mm diameter.
Eco
Here at Cake Maternity, we're aware and conscious of our environmental impact, not only as a business but personally as the individuals who run it. Because of this, we approach all aspects of our business holistically to ensure we have as little impact on the planet as possible. From plastic-free shipping to our solar-powered warehouse and office, we're committed to ensuring we make as little impact on our planet as possible. To find out about all the things we do as well as our beliefs as a business, see how do we nurture nature?
Care
To maximise absorbency, wash nursing pads a couple of times before use. Cool machine wash in a washbag recommended for nursing pads and carry pouch. Not for tumble dry.
Cake was born out of our founder, Tracey Montford's own personal struggle during her pregnancy journey. In her search for comfortable, functional and stylish maternity and nursing wear, it appeared hitting all three was the trifecta that didn't exist. Suddenly in this new role, she was being forced into this one-size-fits-all mould of how a mother should look—and it wasn't pretty. She wanted more and realised that if she felt this way, so must many other women across the world.
This became her driving force to create beautiful, high quality, functional and comfortable pieces inspired by her own experiences designed to support mamas on their breastfeeding journey. Bras that truly enhance the lives of women every day, allowing them to fully embrace motherhood & all that it brings to the table. 
To this day, Tracey has that same passion and vision driving her, encouraging women to breastfeed for as long as possible in a supported & educated community.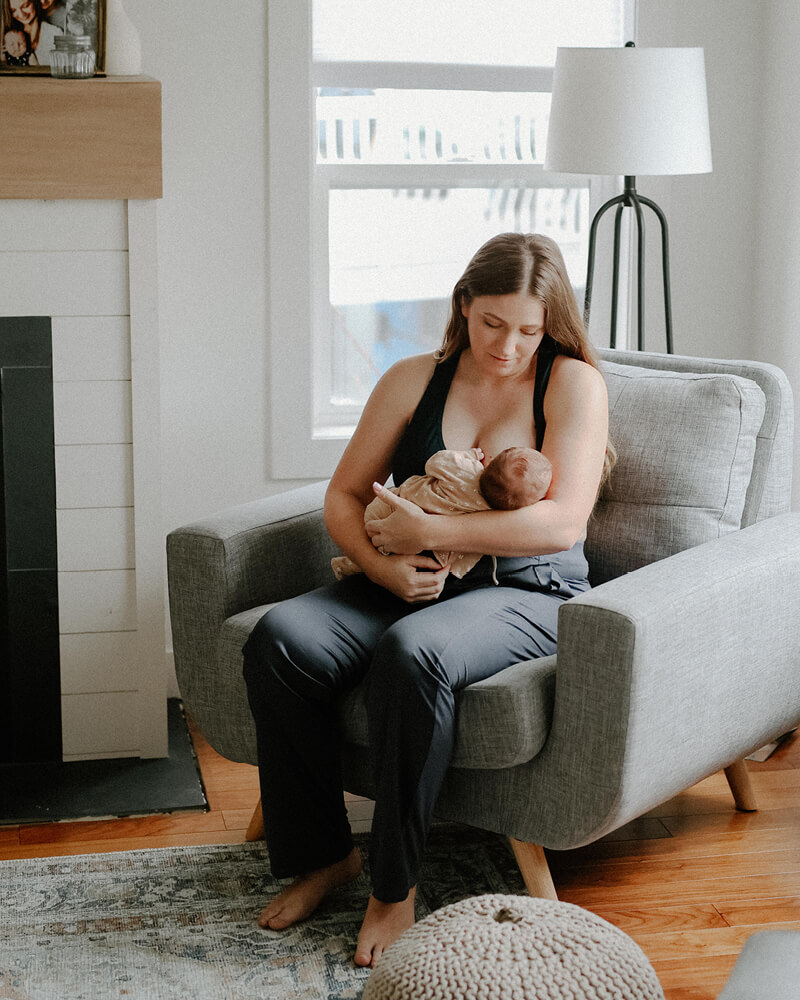 Made to grow with you, from bump to breast & beyond.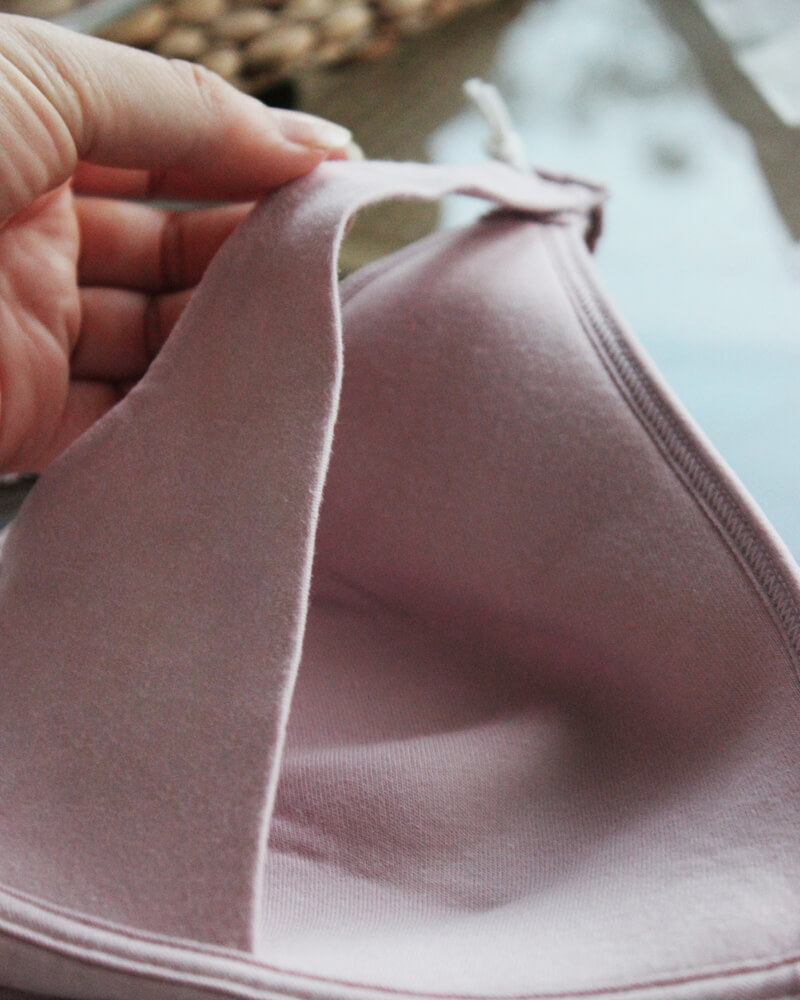 With over 15 years experience we know the kind of relief, comfort and support that you need.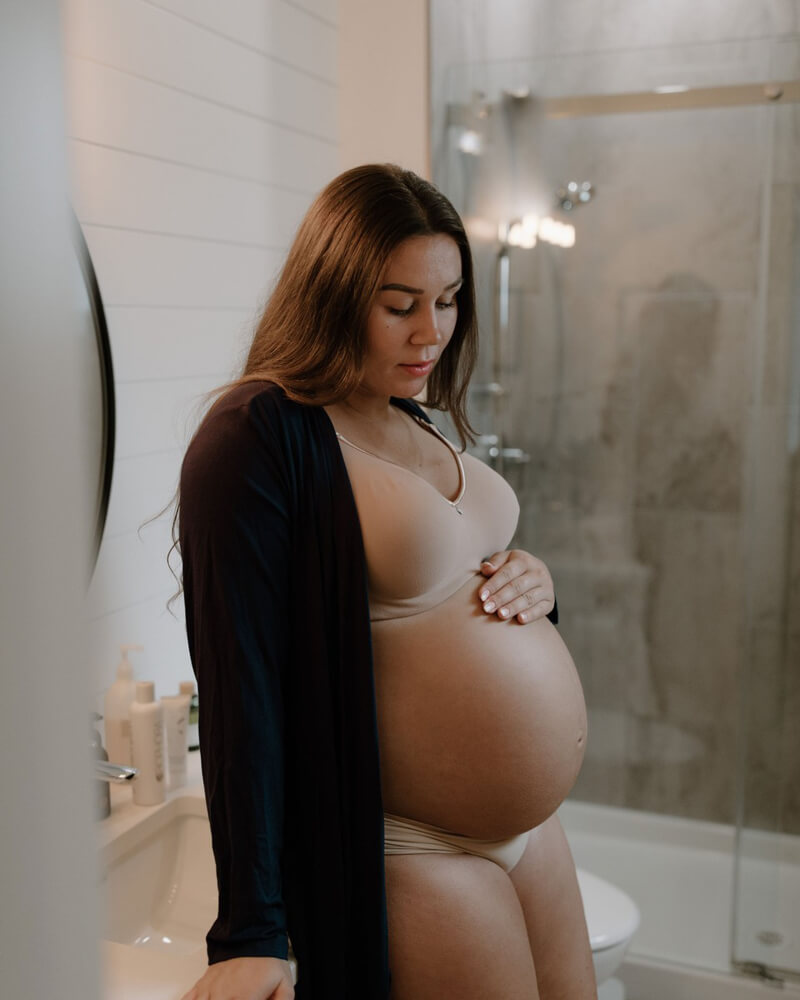 Experience led innovation — because we're mamas too.
4.5
8 Reviews
upload images or videos (Note* allowed file type for image is jpeg,jpeg and png for video is mp4 only, maximum size for all allowed file is 4mb)
By submitting this review I give permission for Cake Maternity to post and use my honest review, image(s) and/or video(s).
Thanks so much for your review.
We really appreciate it!
Want to talk to someone first?
Our support team is on hand 9am - 5pm AEST
+61 2 8850 9800
support@cakelingerie.com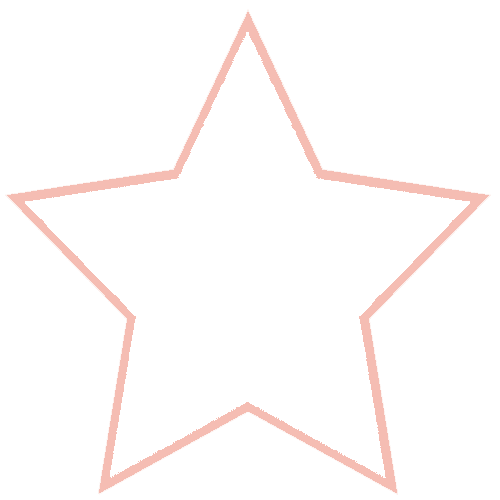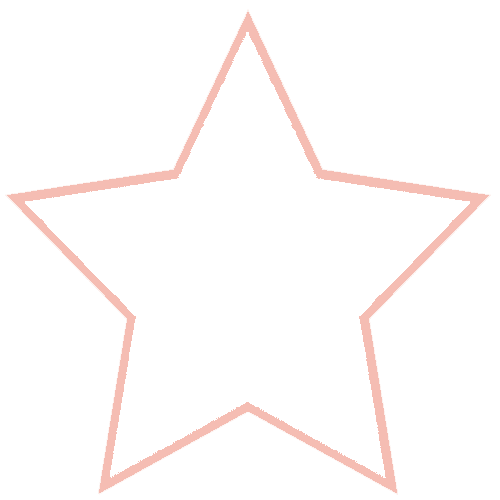 Verified Purchase
Soft but a bit bulky
These are super soft but a bit bulky and tend to bunch up since they are completely flat. Not my favourite, but fine to use at night and at home.
Reviewed by
Ingibjörg
Iceland
8 weeks postpartum
12/09/2023
Reviewed by
Ingibjörg
•
Iceland
•
Purchased Size
•
Wears -
•
8 weeks postpartum
12/09/2023
Verified Purchase
Great product
Way better than disposable breast pads. These are soft and comfortable and wash well. They are on the larger side.
Reviewed by
Victoria
Australia
0-8 weeks postpartum
02/09/2023
Reviewed by
Victoria
•
Australia
•
Purchased Size
•
Wears -
•
0-8 weeks postpartum
02/09/2023
Verified Purchase
So soft
These are my softest breast pads and seem to hold more milk that my others too.
Reviewed by
Bec
Australia
0-8 weeks postpartum
22/06/2023
Reviewed by
Bec
•
Australia
•
Purchased Size
•
Wears 10H
•
0-8 weeks postpartum
22/06/2023
Verified Purchase
Happy to have
Purchased on sale, happy to have them. They are more enviro friendly and large than the disposable kind. Great quality and soft durable fabric
Reviewed by
Courtney H
Canada
Trimester 3
02/05/2023
Reviewed by
Courtney H
•
Canada
•
Purchased Size
•
Wears 36G
•
Trimester 3
02/05/2023
Verified Purchase
Reviewed by
Sarah
Australia
8 weeks postpartum
25/03/2023
Reviewed by
Sarah
•
Australia
•
Purchased Size
•
Wears -
•
8 weeks postpartum
25/03/2023
Verified Purchase
A must have
These were brilliant, especially the over night ones when my milk supply was trying to work itself out at the beginning of postpartum
Reviewed by
Aimee
Australia
8 weeks postpartum
26/11/2022
Reviewed by
Aimee
•
Australia
•
Purchased Size
•
Wears 16B
•
8 weeks postpartum
26/11/2022
You've viewed 6 of 8 reviews